Zen02 Workout Routines

Zen02 workout routines designed by Debi Holland - (since 2014).
My classes are still going strong during lockdown. 
They are Live every day online EVERYDAY!  
Sometimes twice a day.  Some up to an hour, some shorter.
You can try them for free
Including, aerobics, cardio, mindful movement, de-stressing, mats, resistance bands, nutrition, and general troubleshooting.
Contact me below for more information
or fill in the contact form...
Quick contact: text Debi 07807460856


More information about zen02
Learn the ancient secrets of health, vitality and happiness with our pioneering group exercise classes.
Zenrobics™ fitness workout routines (mindful and physical exercise combined), make working out so much fun, you won't even know you're exercising.
Based on the eastern martial arts, we help people get back to health & happiness in our local community programme based in Keynsham, Somerset, UK and also further afield with our online video classes available in our membership programme.

the home of
✓ zenrobics™
✓ mindful Aerobics
✓ Chi-Cardio
✓ Tingaling toning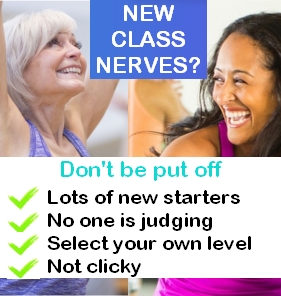 This short video below explains how Zenrobics™ (M.A.P. training) works on your mind and body together at the same time.  We bring you an experience that maybe you have never had before in your life.
Learn more about MAP training in more scientific terms here...
So, why not try one of our classes for free?  You'll see for yourself how people can finally get a good night's sleep and start to experience the world in a new light...
Zenrobics™ fitness workout routines are a one-stop-shop for diet fitness weight loss but with the emphasis on a mindful approach.  

Our mindful-aerobics (Zenrobics™) classes are called 'New Beginnings'.  Our mindful classes are called 'Tingaling'.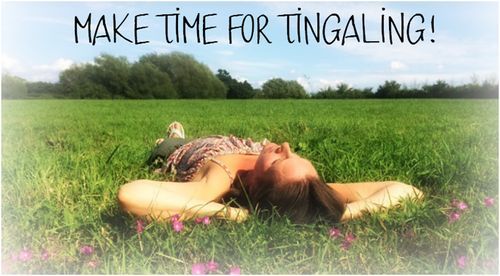 The concept of these keep fit classes was developed by me, personal trainer and karate expert, Debi Holland. 
Following the principles of many martial arts fitness workout routines, my fitness classes are designed as a workout exercise routine for mind, body and spirit in combination.  The aerobic exercise elements have parallels with Danny Dreyer's excellent Chi-Running concepts.
You and Zenrobics™ Workout Routines
Zen Training is the oxygen of life
The lighthouse of love
The glee of giving
The feeling of being
Try it, you might like it.  Being yourself again….

food & exercise
Your life presents the dual challenges of food and exercise.  We all know the challenges of getting the right balance – and the consequences of not….
It isn't easy.  Your body, mind and spirit is in World War Three.  The foody sellers want a piece of you.  Everyone wants a piece of you.
Time seems always to be  a predator.  You need the Zenrobics™ tribe to help you in the hunt.  Our workout groups are the strongest community you may ever encounter.

our fitness workout routines
Our fitness workout routines blend the ancient wisdom of martial arts fitness for mind, body and spirit (anchored in Buddhist teachings) with modern aerobics. 
It is one of those fitness workout routines which both new beginners and advanced trainers can benefit from.  It is both a toning and a weight loss workout. 
It blends a totally modern exercise groups with old world mental relaxation techniques (more info below).

you know what's best for you
Envisage the possibility that you are the only one who really knows what's best for you – you are the proud warrior guarding your inner wisdom – the one that looks back at you with big bold eyes.  Remember, that soldier is still in there, waiting, patient as the universe itself.  Honour your best servant, the one who knows the magical you, the one you dare not wish for.
You are unique, you possess genius, you harbour kindness, you chase bravery, you diffuse light, you emit love.
Grant to yourself the ability to re-frame your gratitude, to own your radiant self.  It's down to you.
What can be turned loose within you today? 
Who would have thought simple exercise studios could do all this?

The 6 Secrets of the Zenrobics™ fitness workout routines

Stretch & Breathe: Anti-aging trick of the Zen monks within our mindful segments.
Cardio Base: The aerobic segments  improve heart health.
Focus on Quality: Choose your level carefully (1,2 or 3).  Find the BALANCE!  push yourself, but not too hard.
The Zenrobics Mats & Bands Mix:  The all-in-one muscle development strategy that really works.
Get Enough Hours in:  Re-prioritise your life flow. Do 250 minutes per week.
Nutrition Matters: Evidence suggests a broadly defined plant-based diet has significant health benefits - but be careful never follow fad diets or cut out any food groups.  Bottom line - we teach how to eat smart.

So, just a footnote about the  'zen' in our name

We came up with this name for our active mindfulness exercise classes in 2013.  We wanted a name to celebrate the blend we have in our exercise classes of aerobics/cardio elements together with resistance/mats/bodyweight and ancient mindfulness stemming from our martial arts background. 
Our overall enterprise is called Zen 02 and Zenrobics describes the aerobics classes.  Other types of class have different names.  The 'O' in ZenO2 stands for "Oxygen" and when placed beside the word 'Zen' gives a clear lead as to what our classes are about - mind & body, wellbeing -  walking a new path towards fulfilment, energy and health.

In our title we  actually use the number '0' instead of the letter 'o' as on the www.zen02.com, the number always shows in upper case and looks better than the alternative 'www.zeno2.com'.

Our blended synergy of mixed exercise elements (i.e.  'concurrent training') is common practice within martial arts, but  is uncommon in conventional group exercise programmes.  Yet, concurrent training  mixed with mindfulness is exactly what many people need and are missing in their lives, even thought they might not know it until they experience it.
A meta-analysis on concurrent training (Jacob et al., 2012) found that performance-oriented athletes training concurrently (for both power and endurance) can show a decrease in performance in each when compared with those simply training for strength and hypertrophy. 
However, the client base of Zen O2 are not athletes or body builders, but people looking to become less sedentary, seeking a method of training to which they can grow into, love to practice and call their own over the long term.
So, for example, if fat loss is a person's main goal without a focus on strength or hypertrophy on the one hand, or endurance on the other, Zen 02 is designed to accomplish a balance of a the greatest decrease in fat mass possible, together with a healthy development of lean muscle mass.

Zen O2 makes this superb training blend accessible to non-martial artists, and over the past years has proven time and again, within gym based groups classes, to have  the ability to maintain a high degree of loyalty, a consistency class numbers and high retention rates. 
A word of caution though, this type of lesson plan needs to be put together by experts in traditional martial arts with a solid 'Zen' base who are also highly qualified in modern science -based personal training and exercise referral, rather than by those with a background either in the sports forms of martial arts or with only a personal training/sports science background.
Zen-based martial arts have a different emphasis to those which are sports and competition-based.  At the core, the Zen tradition would be where athletic prowess is a by-product of deeper concerns about overall self-development and personal growth. 
For example, the founder of Karate in Japan, Gichin Funakoshi, prohibited sports competition (the first scored bouts did not appear until after his death in 1958). 
Zen O2, a new method of training, within the group class format, loosely based on aerobic exercise to music, was invented and developed by me and my husband, Pete, who is also a martial arts teacher. 
We put much research and study into developing the ZenO2 forms, segments and pyramids which carefully progress every two weeks, to a new exercise presentation.
Seldom has there been a new and exciting development in the fitness industry more relevant to it's time.
Good luck with your training!