✬

Aly's Re-boot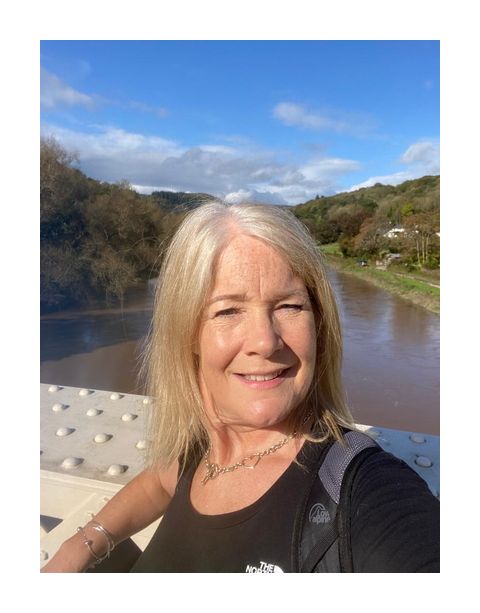 I'd never heard of Kundalini when Debi suggested I should try it - nor had I any idea what a chakra was.
The workshop in Glastonbury was so well organised. It was split into 4 parts. Dutch gave us a scientific overview of each chakra and then Debbi took us through the Kundalini yoga moves.
The whole experience enabled me to de-stress, reboot and relax using the breathing techniques and music. By the end of the day I felt re energised and at peace with myself.
The vegan food was delicious and Debbi's carrot cake was to die for.
✬✬✬✬✬
✬

Nic's enlightenment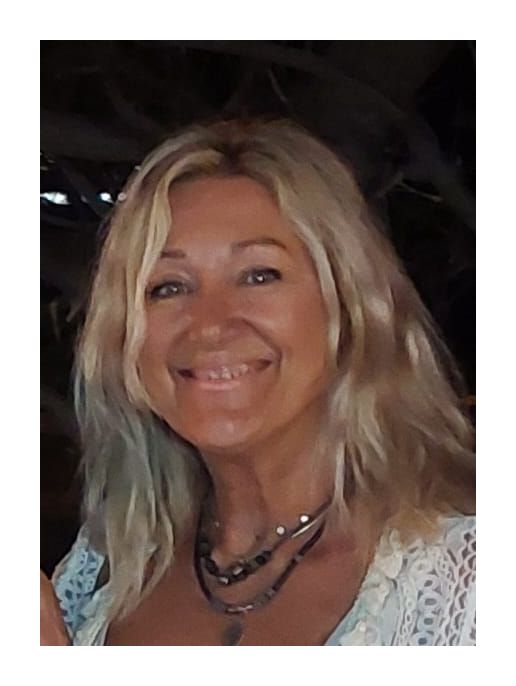 Not knowing what Kundalini was about, I was keen to explore it,  and how thankful I was, I had this opportunity to do so.

Deb and Dutch are a fantastic team, making us all feel very welcome.
The workshop was so enlightening and opened my eyes to really thinking about everything we do in all parts of our daily lives.
In the days after the workshop, I would remember the quotes/statements from deb and Dutch, and really think about self improvement within my personal and professional environment.
I am going to continue to practice what I learnt from the workshop and pass my knowledge to family and friends.
✬✬✬✬✬
✬

Ali's Exploration
I went to a Kundalini chakra workshop in the White Rabbit in Glastonbury (Nov 4th 2023).  We covered the root, sacral, solar plexus and heart chakras.  This was a wonderful experience for the whole day and well worth it .
Debi delivers a very safe space for you to explore these areas and is willing to help you if you need further guidance or support.
The way the day is yet out also gives you time to process and take breaks to look around this wonderful town. The food provided is out of this world.   I would recommend this experience to anybody that is willing to do some work on themselves but really I believe everybody should be doing this. 
✬✬✬✬✬
✬

Bronwen's Magical Day
The Kundalini  Day Workshop - This was an exceptional experience that only the unique relationship of Debi and Dutch could make happen. The whole day in Glastonbury was magical with Debi taking us through the kundalini moves and Dutch blessing us with his wonderful cooking (not forgetting Debi's cake) and scientific knowledge that validates the Kundalini ethos and practice. Combined with the music, we were all transported into a wonderful experience. There were ample breaks, giving us the opportunity to meet new people in an intimate and exceptionally clean location. Bring on the next one!
✬✬✬✬✬
---
✬

 Sarah's Discoveries
What a wonderful day. This was my first experience of Kundalini and also of a yoga workshop. I went along with a close friend and I met some amazing people - by mid-morning we were all getting to know each other and eating some delicious food. Debi looked after us all through the day to make sure we went at our own pace. The music was perfect, and I left feeling I had made new friends and with a new love of Kundalini - I recommend this fabulous day to yoga lovers old and new.
✬✬✬✬✬
---
✬

 Wendy's 
motivation
Kundalini was completely new to me, but I'm always up for a new experience and trying different forms of exercise and meditation. Obviously the fact that Debbie was to deliver the course was a strong motivation to join in. On the day because she is such an enthusiastic and gifted teacher. So what's not to like! The venue in Glastonbury over a crystal shop was perfect, and provided the ideal peaceful setting. Especially so the lovely little garden to relaxing after each session. We were an all friendly group and all got on really well instantly even though only a few of us had met before. It was a really enjoyable day and I found the breathing exercises, poses and meditation really relaxing. We enjoyed delicious snacks and lunch prepared by Dutch who also gave really interesting introductions to each session. All in all a great day give it a try!
✬✬✬✬✬
✬

Hannah's Treat Retreat
It was a fascinating learning experience held in a beautiful space where we were guided through the chakra's balancing body, mind and spirit, using breathwork, chants and yoga poses as well as some lovely relaxation.

I never expected to find the experience so joyful and energising. I felt safe in Debi's guidance. It was also lovely to spend time with others enjoying the delicious food prepared for us and relax in the beautiful garden space. It was such a treat to retreat for a day!
I am looking forward to the next class!
✬✬✬✬✬
---
✬

 AIMEE's NEW
knowledge
I recently joined Debi and Dutch for a kundalini and chakra re-alignment day… What can I say?  I absolutely loved it! During a particularly changing and stressful time I had a chance to learn some new techniques to help de-stress and re-balance. Debi's knowledge and energy is so beautiful. I also loved to hear how the science fits in with our chakras and Kundalini - thanks Dutch 'Peach' 🤣 And the food - just delicious!
✬✬✬✬✬
---
✬

MARIkO'S Welbeing
Journey
I recently attended THE Kundalini yoga day retreat and it was an incredible experience. Debi, the instructor, exuded boundless energy throughout the whole day which really uplifted my spirits. From the moment I arrived, she made me feel so welcome and relaxed.
The hours flew by as we delved deeper into our practice and explored different techniques. The food that was provided was delicious, it was nourishing for both body and soul.  I also had the pleasure of meeting a lovely group of individuals who shared a similar passion for wellbeing. The setting itself was fabulous (Glastonbury), surrounded by nature's beauty which added to the overall serenity of the retreat. Highly recommended!
✬✬✬✬✬
---
✬

 Gill's sinuses & soul
I went to my first Kundalini workshop with an open mind and came away feeling  energised and content.
The White Rabbit was a great venue. Debi and Pete gave us all a very warm welcome.  The group I was with was lovely, and we got to know each other as the day went on.
The day was interspersed with breaks where we spoilt with wonderful food and drinks prepared by Debi and Pete. The whole day was thoroughly enjoyable and meaningful. 
I experienced feelings of emotion in the morning session and I have found my sinuses clearing and my shoulders becoming more relaxed.
I will definitely do this again.  The whole day was very professionally run by Debi and Pete. We were all so very well looked after.  A Big thank you to you both.
✬✬✬✬✬
✬

 SUSIE'S SPECIAL DAY
I had the pleasure of going to Debi's very first Kundalini Yoga day in September. I have never done Kundalini before, but I having enjoyed Debi's Zen Aerobics and moving mindfulness groups for years, I knew the day would be special. I went by myself and was made welcome by Debi, her husband Dutch and the other attendees in a lovely venue in Glastonbury. The day was structured into four sessions with breaks for delicious refreshments and healthy light meals. Each session started with an informative introduction from Debi and Pete giving us an insight into each practice, then we were invited to close our eyes and move with purpose. The day flew by and I left feeling so much better for it. Debi, you are such a warm-hearted soul, thank you for being you.
✬✬✬✬✬
---
✬

Jeannie's New Breathwork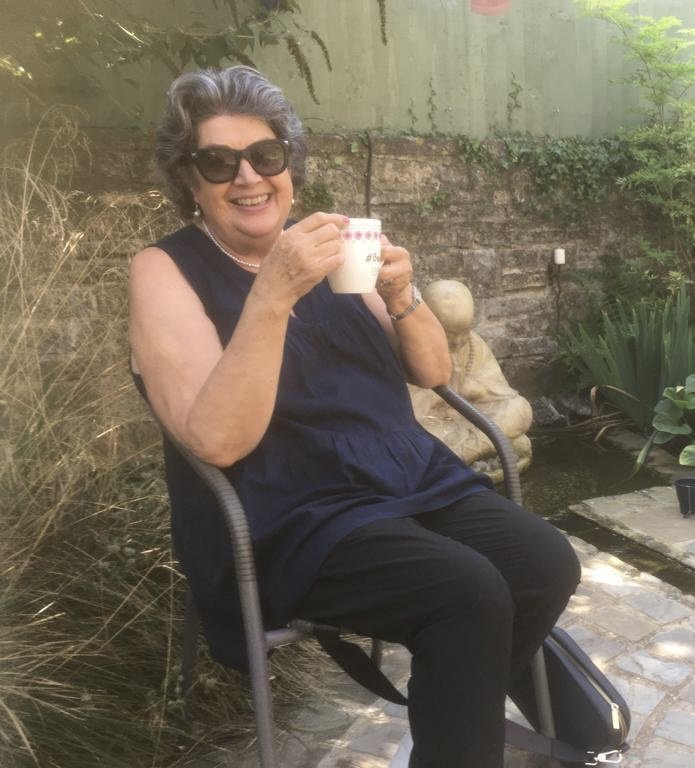 I Loved the experience I had on my day session with Debbie learning the art of Kundalini. I found I learnt such a lot about the breathing and relaxing and the effect this has on the body and mind. Debbie was very professional and knowledgeable and I would highly recommend the workshop.
✬✬✬✬✬
---
✬

Lynn's strength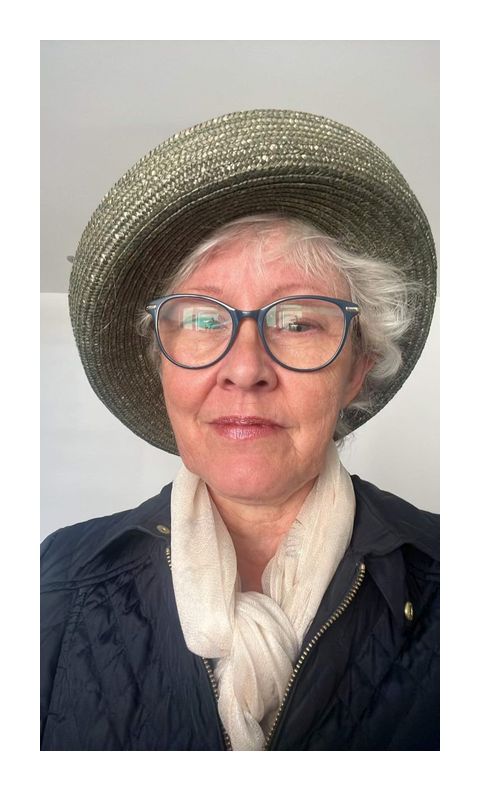 Hi, I am aware that the last few years have been traumatic for everyone.  Post covid and retirement combined with bereavement left me with trauma that I wasn't able to process.
I attended the Chakra workshop in Glastonbury, my experience there was positive, the class was lovely, set out to cater for all levels and abilities of yoga and the meditation with exploration of the set practice was interesting.
I was able to do most of the exercises, either on a chair or the mat provided.  We were well catered for with lovely home made menus of vegetarian food.
Following the class I do feel better and I am allowing my stress and tension to heal.

Many Thanks Debi and Dutch xxx
✬✬✬✬✬
✬

Sara's awakening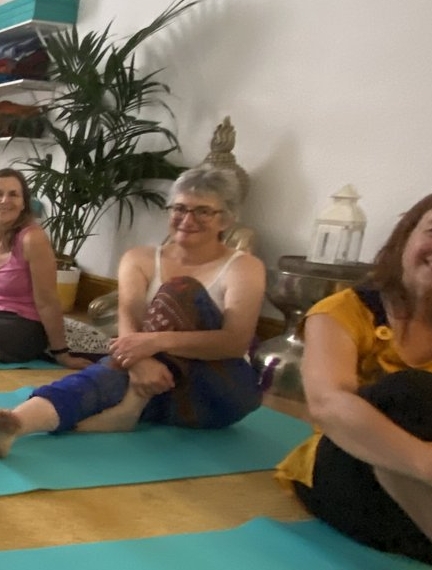 Having practiced Kundalini yoga in the past I was really looking forward to attending this one day retreat in Glastonbury.
It was such a beautiful, joyful day led by the lovely Debi & Pete. They worked so well together, Debi taking us through the moves for the Chakras and Pete providing us with the science behind Kundalini yoga.
It was held in a beautiful space and there were plenty of breaks to enjoy the garden, delicious healthy food and relaxing in the company of everyone on the course. Everyone was so lovely!
By the end of the day I felt spiritually awakened and at ease with myself, and wanting to continue my kundalini yoga practice with the wonderful Debi & Pete.
✬✬✬✬✬
---