About Zen 02's Zenrobics Fitness WOrkouts
Who is behind Zen 02 and what is a Zenrobics workout.  And how did it come about?
Here's a short sample of one of the Zen 02 (Zenrobics) classes
ACCESS THESE CLASSES NOW! . . . 
Click this link to my contact page
or contact me direct 07807460856
Read on for further information.....
debi holland
Founder/Designer and group coaching leader at the Zenrobics Fitness Workout Programme since 22 July 2014 to present.
Studied at Bath College, Sir Bernard Lovell School and Bristol Skills Academy. 
Lives in Keynsham.
Skill Active qualified to Level 2 Exercise To Music Personal Trainer.
Member of Reps.
Karate blackbelt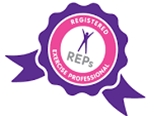 How did Zenrobics come about?
"When studying karate and other martial arts like Tai Hoi and Chi Gung, I found mindfulness.  I wanted to share my discoveries amongst friends.
The greatest warriors always have the greatest inner stillness, no matter how fast they are moving on the outside.  They are able to retain this inner calm in the face of all the world can throw at them. 
For me, the three most important stages to work on turned out to be Mushin, Zanshin and Ri (a still spirit, a stable spirit and enlightenment).  These are the stepping stones of the peaceful warrior.
The first two I have stepped upon lightly.  The third I have glimpsed in the distance.
We should all enjoy the journey.  Join me."



Click to enlarge image