Zen philosophy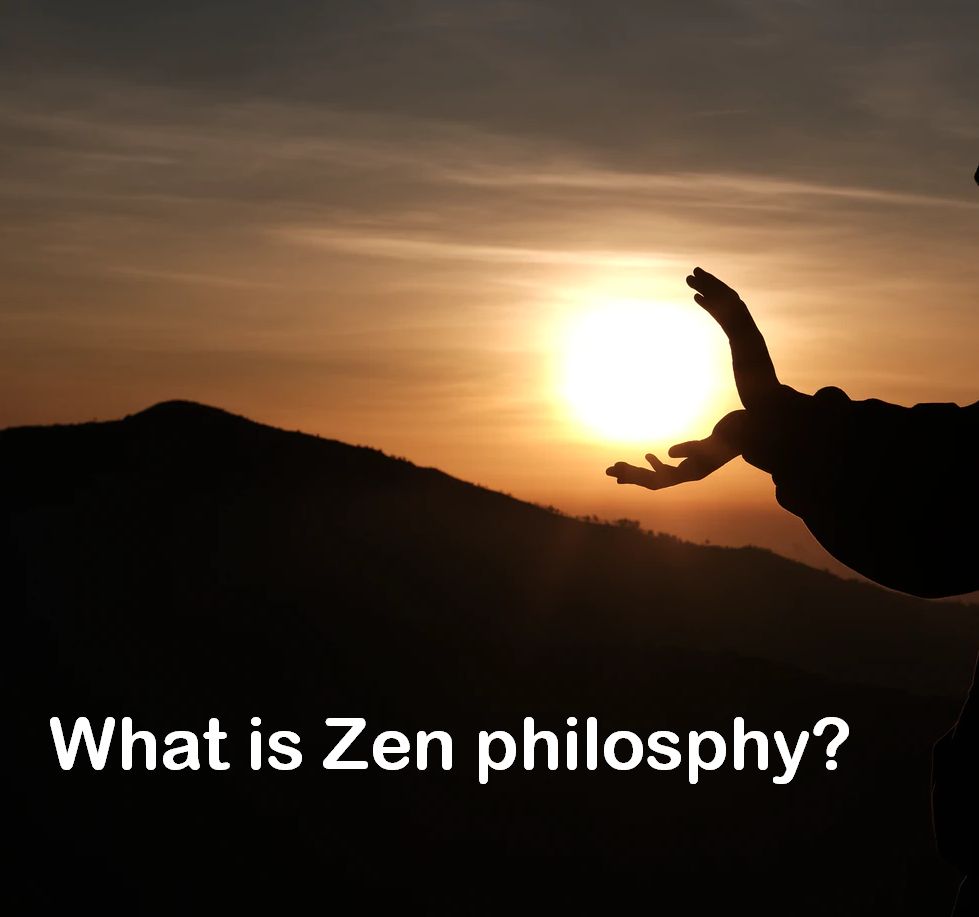 Zen philosophy is difficult to unravel and make understandable in simple terms - which is an extreme irony because the tenet of Zen is simplicity and lack of complication.

so what exactly is 
'zen PHILOSOPHY'?
"If we can let go of our conscious wants and worries for a moment (mushin), and we can learn to dwell (zanshin) for a while in the present moment, this becomes an amazing gateway to the deeper consciousness."
When a person first experiences this deeper consciousness, which, incidentally, is not as hard to do or as complex or mystical as it sounds, they get to place of calmness but delightedness.  And they want to return as often as possible.
This awakening of the deeper consciousness is at the heart of the Zen Way.  If we are open, it is simple, easy to get to and  not over complicated.

A Zen philosophy underpins our fitness classes. We believe there is a distinct advantage in developing body and mind together, developing what martial artists refer to as mushin and zanshin states of mind. 
the zen way is type 2 fun
If you thought 'wine o'clock' was fun (Type 1 fun), try reaching a deeper consciousness (Type 2 fun).  Many of our practitioners weep small tears of joy as they experience this for the first time.

As discussed elsewhere on this site, medical research confirms the efficacy of mindful meditation practices (source).
The search for utmost simplicity

The search for utmost simplicity means that the Zen way is anti-intellectual, anti-words, anti-logic and anti-philosophising and so on.  People are taught to realise they have enlightenment and Buddha within themselves and need to look no further. 
In the West, this is a difficult concept to get, because we are hard-wired to science, philosophy and logic.

How to understand Zen philosophy:
why does 
zen exist?
where is it rooted?
Imagine this:
Imagine a person born in the West in modern times who, because of a reading disorder, has been unable to reach a high standard of education.  This person is intelligent, especially in emotional intelligence, but can't read a book or newspaper and chooses not to watch the news and wouldn't know, or be interested, if the king of England still ruled North America.
The same person has little or no knowledge of Zen buddhism, yet somehow lives the way of Zen and knows the right thing to do in every important choice a human being can make.
Imagine such a person whose heart was full of love for mankind, who would never judge or gossip, and rarely has an unkind thought. 
Such a person sounds like an impossibility, but people like this exist and have always existed. They are rare, but they exist.
this person exists
Zen philosophy is about teaching people who do don't know how to do it instinctively, to live this type of blessed life.
Zen wants to take us to a place of deeper consciousness where we know something before thinking about it or Googling it.
This journey will take us back to our 'original minds'. 
Most of us can't reach this place without help.  It's as simple as that.  A small number of people, by accident of birth and genetics, can.
If you want to know if reaching your original mind, your deeper consciousness can really happen from a simple aerobic keep-fit class, just try one.
Try out one of our live broadcasts for free and then chat with other members on our group zoom chats on Saturdays.
Here's some feedback from one of our mindful classes:
try joining us
Here's a sample video of how we blend zen into fitness classes
One of our classes (mats & mindful) blends mat toning (bums & tums) with a mindful segment.  Each segment lasts about 20 minutes.  Below is a sample of the mindful meditation segment (20 mins).
Have a go and explore and if you like it, fill in the form to try out our classes for free.
about our name 'zen 02'
We came up with this name for our active mindfulness exercise classes in 2013.   We were interesting in spreading the word about the Zen philosophy we discovered within our traditional karate practices.
We wanted a name to celebrate the blend we have in our exercise classes of aerobics/cardio elements together with resistance/mats/bodyweight and ancient mindfulness stemming from our martial arts background. 

Our overall enterprise is called Zen 02 and Zenrobics describes the aerobics classes.  Other types of class have different names.  The 'O' in ZenO2 stands for "Oxygen" and when placed beside the word 'Zen' gives a clear lead as to what our classes are about - mind & body, wellbeing -  walking a new path towards fulfilment, energy and health.
In our title we  actually use the number '0' instead of the letter 'o' as on the www.zen02.com, the number always shows in upper case and looks better than the alternative 'www.zeno2.com'.
Our blended synergy of mixed exercise elements (i.e.  'concurrent training') is common practice within martial arts, but  is uncommon in conventional group exercise programmes.  Yet, concurrent training  mixed with mindfulness is exactly what many people need and are missing in their lives, even thought they might not know it until they experience it.
A meta-analysis on concurrent training (Jacob et al., 2012) found that performance-oriented athletes training concurrently (for both power and endurance) can show a decrease in performance in each when compared with those simply training for strength and hypertrophy. 

However, the client base of Zen O2 are not athletes or body builders, but people looking to become less sedentary, seeking a method of training to which they can grow into, love to practice and call their own over the long term.

So, for example, if fat loss is a person's main goal without a focus on strength or hypertrophy on the one hand, or endurance on the other, Zen 02 is designed to accomplish a balance of a the greatest decrease in fat mass possible, together with a healthy development of lean muscle mass.

Zen O2 makes this superb training blend accessible to non-martial artists, and over the past years has proven time and again, within gym based groups classes, to have  the ability to maintain a high degree of loyalty, a consistency class numbers and high retention rates. 

A word of caution though, this type of lesson plan needs to be put together by experts in traditional martial arts with a solid 'Zen' base who are also highly qualified in modern science -based personal training and exercise referral, rather than by those with a background either in the sports forms of martial arts or with only a personal training/sports science background.
Zen-based martial arts have a different emphasis to those which are sports and competition-based.  At the core, the Zen tradition would be where athletic prowess is a by-product of deeper concerns about overall self-development and personal growth. 
For example, the founder of Karate in Japan, Gichin Funakoshi, prohibited sports competition (the first scored bouts did not appear until after his death in 1958). 
Zen O2, a new method of training, within the group class format, loosely based on aerobic exercise to music, was invented and developed by me and my husband, Pete, who is also a martial arts teacher. 
We put much research and study into developing the ZenO2 forms, segments and pyramids which carefully progress every two weeks, to a new exercise presentation.
Seldom has there been a new and exciting development in the fitness industry more relevant to it's time.
Good luck with your training and you journey to Zen philosophy! 
Like to add to the discussion or comment?
Start a brand new content thread of your very own here or scroll down to read . . .
Comments List...
Click the link below to go to the thread you'd like to either read or add to . . .